At JB TOOL HIRE, we are thrilled to introduce the newest addition to our equipment fleet: the highly efficient and versatile 3 Ton Diggers with Hydraulic Quick Hitch. These cutting-edge diggers are set to revolutionize the construction industry in Leicestershire and beyond, offering enhanced productivity, improved functionality, and a seamless user experience. In this blog post, we will delve into the features and benefits of our latest offering, highlighting how it can optimize your projects and streamline your operations.
Unmatched Efficiency with Hydraulic Quick Hitch
When it comes to saving time and maximising productivity, our 3 Ton Diggers with Hydraulic Quick Hitch take centre stage. With the hydraulic quick hitch feature, operators can effortlessly switch between buckets, grapples, breakers, and other tools, eliminating the need for manual labor or additional equipment. This translates into significant time savings, enabling your team to complete tasks faster and take on more projects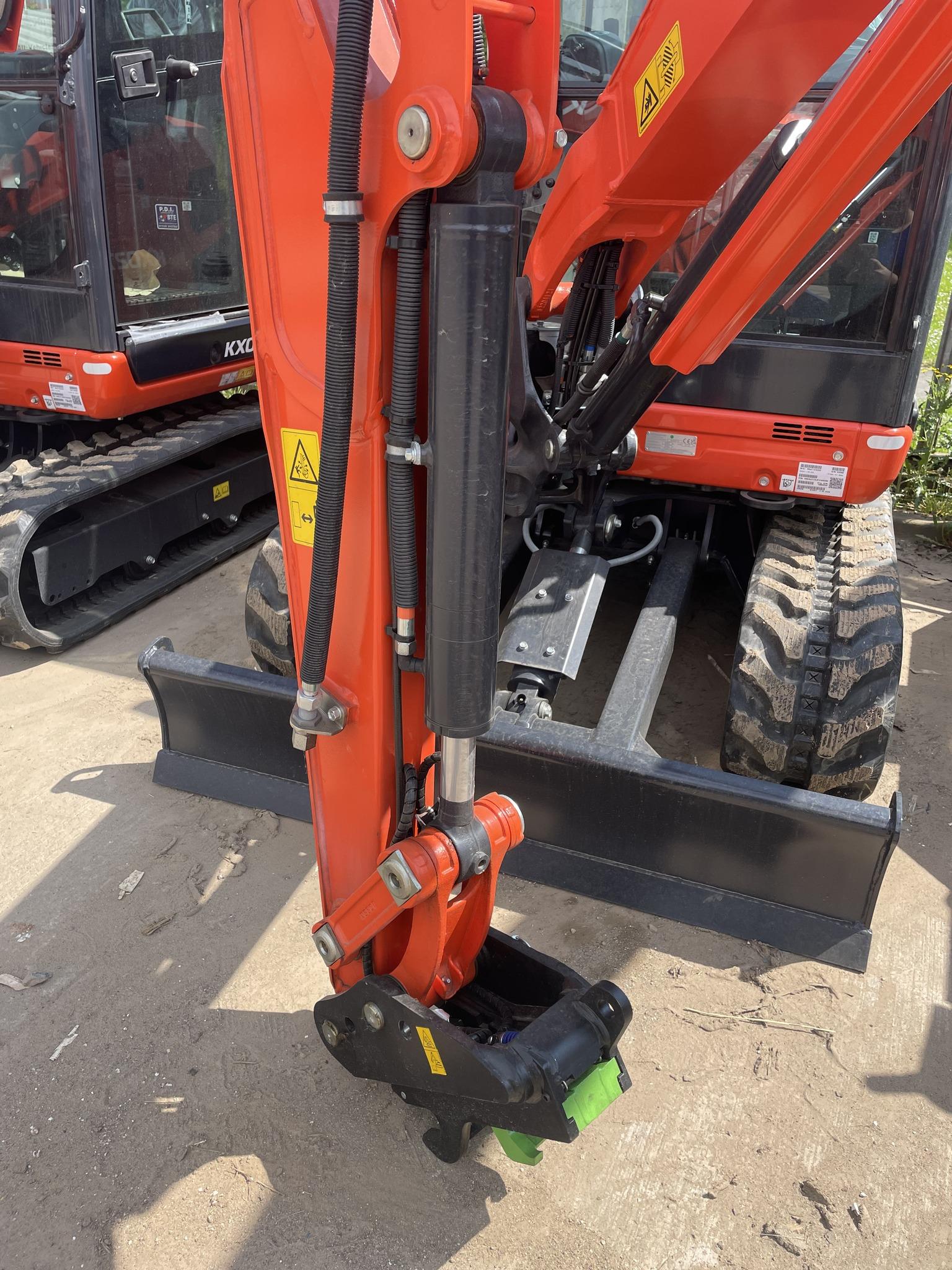 Versatility for Every Construction Project
The versatility of our 3 Tonne excavators makes them suitable for a wide range of construction projects. Their compact design excels in confined spaces, providing exceptional maneuverability and access to hard-to-reach areas. From excavation and trenching to landscaping and demolition, these diggers offer the flexibility required to tackle diverse tasks efficiently. The ability to switch attachments effortlessly further enhances their adaptability, ensuring you have the right tool for every job.

User-Friendly and Operator-Focused Design
At JB TOOL HIRE, we prioritize user-friendliness and operator comfort. Our 3 Ton Diggers are equipped with ergonomic controls and spacious cabins, offering a comfortable working environment that minimizes operator fatigue and promotes longer, more productive working hours. The intuitive interface and advanced features contribute to a seamless experience, enabling both seasoned professionals and newcomers to operate the equipment with ease.

With the introduction of JB TOOL HIRE's 3 Ton Diggers with Hydraulic Quick Hitch, we are committed to providing you with cutting-edge equipment that elevates your construction projects to new heights. The efficiency, versatility, and user-friendly design of these diggers ensure that you can complete tasks more effectively, meet deadlines, and exceed client expectations.
Upgrade your construction projects with JB TOOL HIRE's advanced 3 Ton Diggers equipped with Hydraulic Quick Hitch. Contact us now to learn more about our plant and equipment hire services and unleash the full potential of your projects!
JB Tool Hire is your Trusted Partner for Efficient and Profitable Construction Solutions.
We offer timely 3 ton digger hire, maintenance, service, and sales of new and used equipment, tools, and parts, serving thousands of customers across the United Kingdom in construction, industrial, governmental, and manufacturing businesses.